BIGMAT CAMA - STORE WITH LEADING BUILDING MATERIALS, bathrooms, ceramics, KITCHENS AND AGRICULTURAL PROJECTS.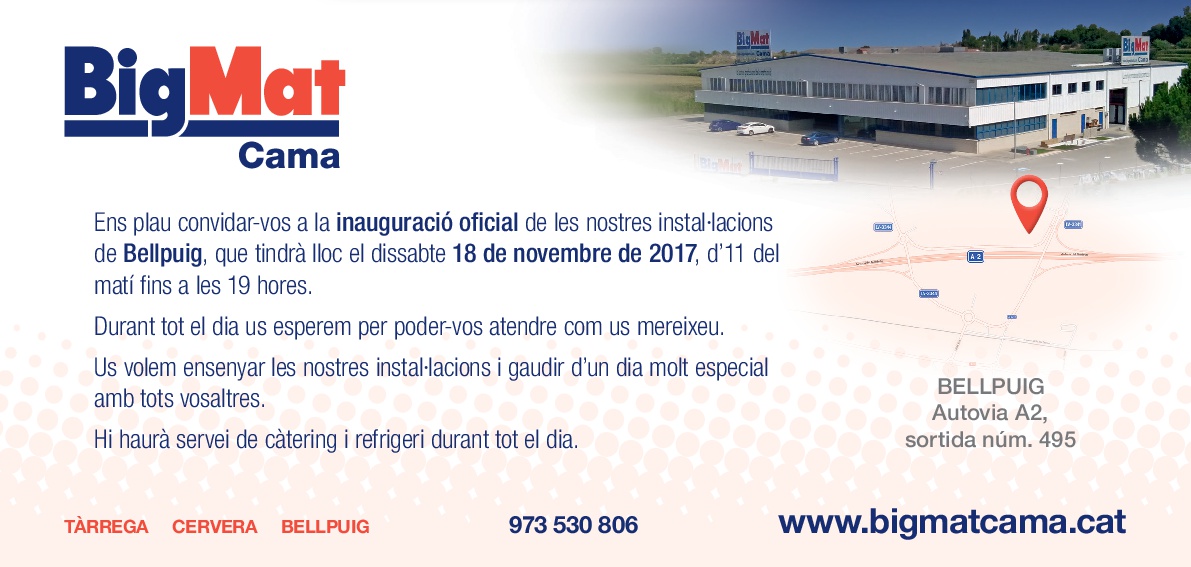 Dear customers!

We are pleased to invite you to the official inauguration of our facilities
of Bellpuig, which will take place on Saturday, November 18, 2017, of 11
tomorrow until 7pm.
Throughout the day, we look forward to seeing you how you deserve it.
We want to teach you our facilities and enjoy a very special day
with all of you
There will be catering and snack service throughout the day.

Use it!